Simply put, J.J. Hendley was a founder of the City of Brotherly Love Softball League, the 22nd city to join NAGAAA. Though not originally from Philadelphia, in 1981 J.J. brought an infectious enthusiasm and energy to the loosely organized gay softball teams in the city. He "came out of nowhere, dressed to the hilt with spikes over his shoulder" to lead the "rag-tag Masterbatters" players to Pittsburgh to participate in their first turnpike tournament in 1982. From then on, there was no turning back. Philadelphia had been bitten by the NAGAAA bug. Two years later, in Pittsburgh again, it was J.J. who delivered the official presentation for Philadelphia requesting admission to the NAGAAA board.

J.J served as liaison with other NAGAAA representatives although he never held an official position in the NAGAAA body. He was a "great ambassador" and had the vision, the intensity, and the genuineness to convince our community of ball players that there was something greater then playing among ourselves.

In 1999 J.J. was inducted as Philadelphia's first NAGAAA Hall of Fame member. Under his direction and leadership, "there was no doubt in everyone's mind that we had to join NAGAAA." He convinced us that we needed to join a national organization to further gay softball not only in Philadelphia, but throughout the United States. He was proud of who he was, as an athlete and a gay man, and despite his confident swagger, was a sweet, generous friend as evidenced by the numbers of people who knew and loved him. When he died at the age of 41 in 1991, he had already indelibly left his mark on the Philadelphia community and in those NAGAAA cities where he competed.

His passion and dedication to gay softball, and Philadelphia, have been memorialized in the J.J. Hendley award. It is given in J.J.'s memory honoring the player who embodies and displays sportsmanship and commitment to the CBLSL. It is the highest honor a player in the CBLSL can receive.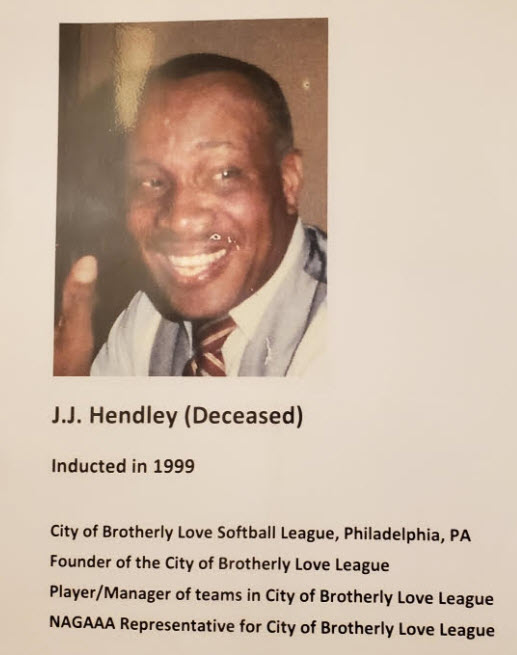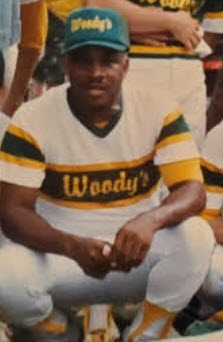 J.J. HENDLEY MEMORIAL AWARD WINNERS
1992 -
TOMMY GARBARINO

1993 -
LYNN FRIDEL

1994 -
JIMMY DOTZEL

1995
-
BOB CONNOLLY

1996
-
TONY IERO

1997
-
JOHN EDGAR

1998
- B
ILL WOOD

1999
-
KRISSY WILD

2000
-
JIM YOUNG

2001
-
RUSSELL DILKES

2002
-
JERRY O'NEILL

2003
-
JOHN FLUEHR

2004
-
MICHAEL VALERIO

2005
-
CHICK WINN

2006
-
SUE GILDEA

2007
-
CAROL ANN O'NEIL

2008
-
JEFF CHASE

2009
-
ERIC HOLLIDAY

2010
-
JOE "RIPLEY" HANRATTI

2011
-
ROBIN RUTHERFORD

2012
-
BOB MURPHY
2013 - JEFF EIBERSON
2014 - ANTHONY "BUTCH" SHIKITINO
2015 - JEFFREY JURGES
2019 - LISA "SPYKE" SCHWEIZER
2022 - CHRIS CHU
2023 - KEVIN ARMSTRONG