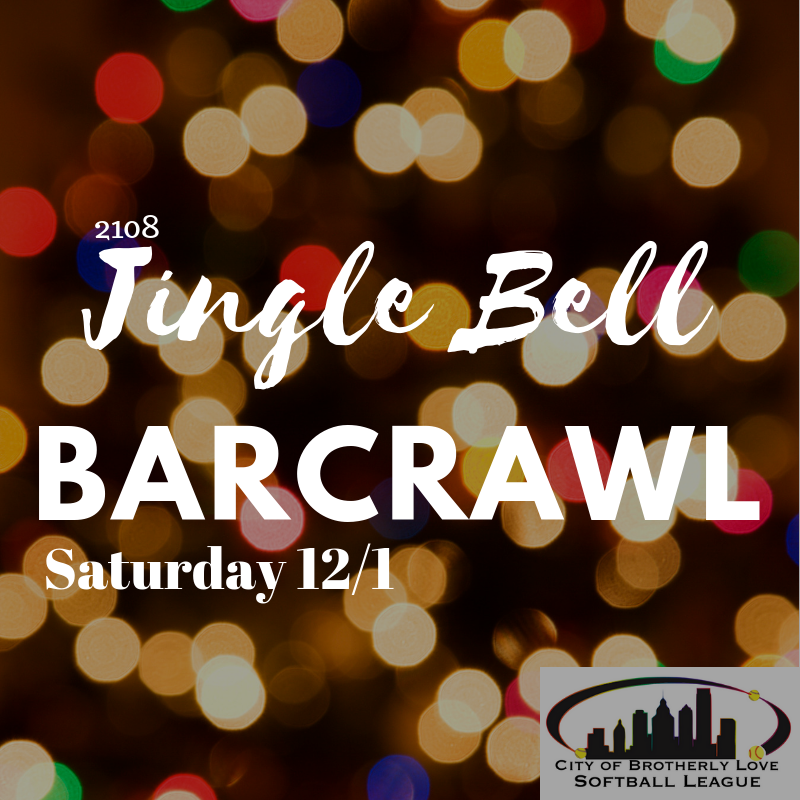 Order your shirt today All sizes $20.00
Join us on Saturday, December 1st  as we join together as a league with friends and teammates for a festive afternoon of drinks and fun. 
Participants in this year's bar crawl will work their way around Philadelphia's Gayborhood area, a planned route will be announced closer to 12/2.
Shirts will be available for pick-up at the beginning stops.
The CBLSL donates all proceeds from the t-shirt sale to a local LGBT charity.